The Beam Engines

The main building on the site houses the 4 massive Gimson beam engines, which have all now been restored to full working order. At various special events throughout the year one or more of the engines are steamed fo the public to observe. Originally built in Leicester in 1891 for the purpose of pumping sewage to a new treatment works at Beaumont Leys off Anstey Lane. The engines worked untill 1964 when electric pumps started to take over their duties and it finally closed soon after as a pumping station on completion of the new sewage works at Wanlip.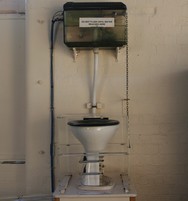 Flushed with Pride
Is the history and sicence of public health in Leicester, using historic exhibits, including Victorian toilets, Roman water pipes; and a working water pump powered by a paraffin engine. There is also a unique inter-active toilet with a see-through bowl and cistern, where the journey of an object can be followed from flush to drain.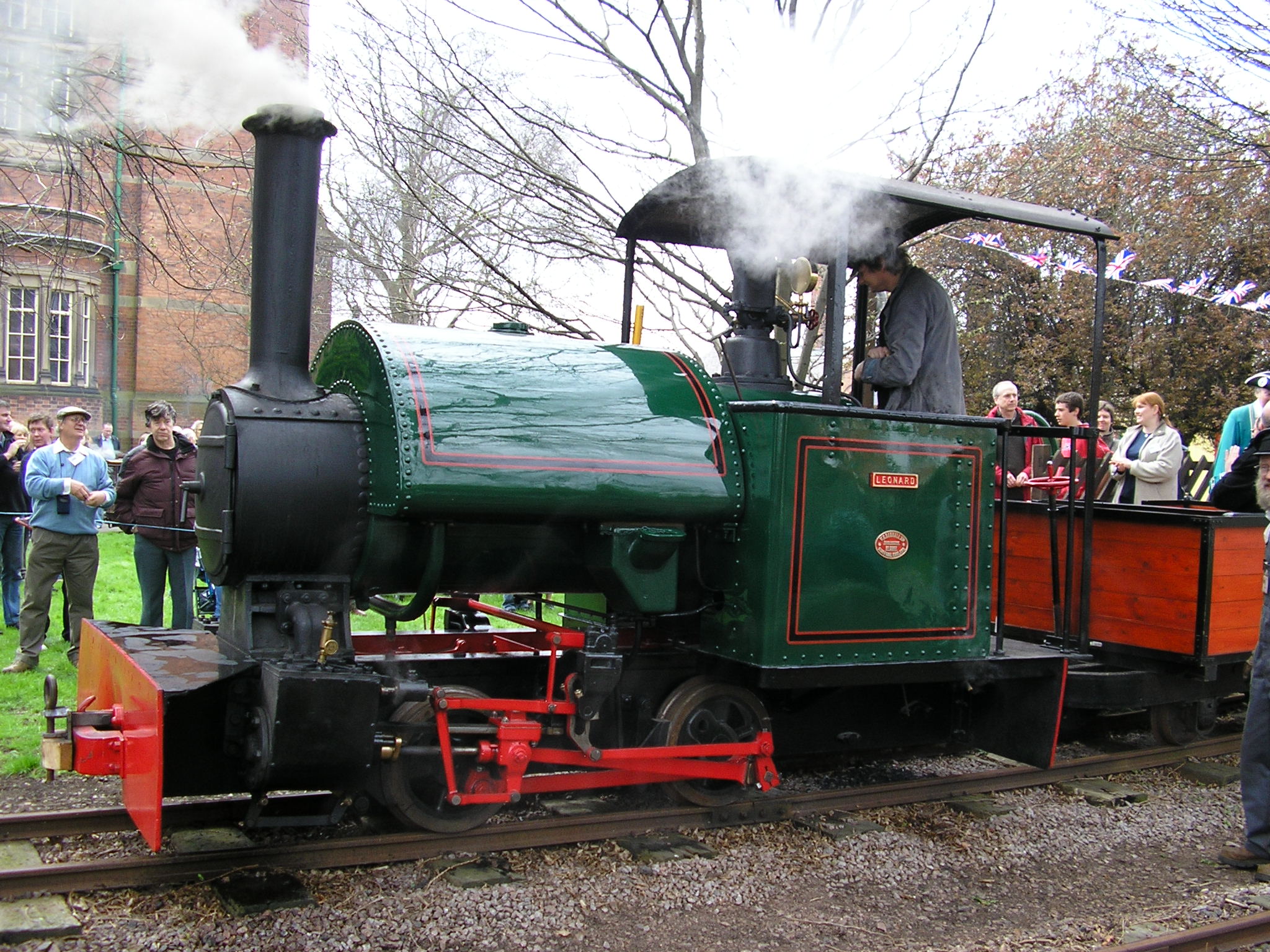 The Site Narrow Gauge Railway
The site railway did not appear until the building of the electric pump house and the extensive settling tanks in 1926. Originally the line was supplied with a small simplex petrol locomotive, which was previously used by the council for civil engineering works in lowering Saffron Lane to elminate the level crossing on the Midland railway main line. In 2003 the museum secured on long term loan the ex "Birmingham Tame & Rea District Drainage Board"; steam locomotive "Leonard"; which has been restored to full working order and is regularly used to haul passenger trains on the site railway.
Ruston-Bucyrus type 52B Steam Shovel
Standing guard at the museum entrance is the mighty Ruston-Bucyrus steam shovel which was built in 1935 by Ruston-Bucyrus Ltd. of Lincoln. One of a very few steam shovels still in existence. This one was originally supplied to Alpha Cement Ltd., Kidlington, Oxford and was presented to the Abbey Pumping Station in 1972 by Mr W. H. McAlpine. The steam shovel was orginally restored at the museum and was regularly demonstrated at the museum until 1995. It now awaits funds for boiler repairs and a general overhaul which on completion it is hoped that it will thrill visitors to the musuem once again.
View the online archive image gallery

A comprehensive gallery of archive images detailing the building, its extensions and the engine – starting with 1900.